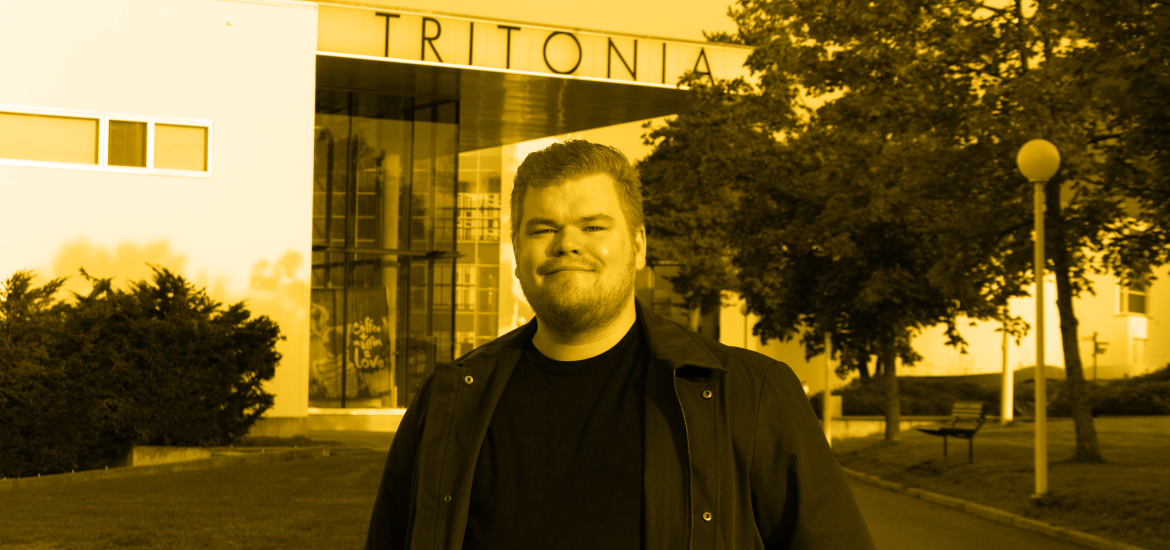 02.09.2021
The harassment contact person helps you with unpleasant experiences
Have you experienced unpleasant treatment or situations in your student life? VYY has our very own harassment contact person, who is here to help you confidentially with handling the unpleasant situations.
---
Did you already know that the Student union has a harassment contact person? The Harassment contact person helps you to enjoy your student life to the fullest by being present and listening to you if needed. The point is not to ruin anyone's fun.
VYY's contact person is Lauri Tuohiniemi, our specialist in student affairs. Every student of our university has the right to enjoy their student life without bullying, harassment nor discrimination.  We believe that everyone is equal, even though we are all different.
Personality related issues like age, gender, religion, sexual orientation or values must not affect how people treat you. Every member of VYY is equally welcome to join our events and actions.
What is a harassment contact person?
The harassment contact person is an employee of the student union, who gives guidance and support to students who have been harassed, bullied, discriminated against or otherwise treated unfairly. Contacts between the harassment contact person are completely confidential and the harassment contact person has professional confidentiality with these contacts. The contact harrassment person is like a friend, who supports, guides and helps you with situations where you might have experienced harrassment and discrimination, and you do not know what to do.  However, the harassment contact person is not a judge, police or anyone else who has the authority to give penalties. He does not conclude the situation on your behalf, but helps you handle and analyze the situation and supports you in this process.
In what kind of issues I can contact the harrasment contact person?
You can always contact the harassment contact person if your experiences or issues bother you and you would want to talk about it with someone. Just the need for talk is reason enough for contact.
The law about universities in Finland also states that a student has a right to a safe study environment and the university of Vaasa does not tolerate bullying or harassment either.  Information about university guidelines in harassment and inappropriate behavior issues can be found here.
What happens after I contact harrassment contact person?
Each case of harassment and inappropriate behavior is different so the harassment contact person helps you to find a suitable solution especially for you. All actions are activities that are done based on the need and will of the person who made the contact, or the person who was harassed. If you want to, this issue can just stay between the harassment contact person and you.
For finding the solution for issues of harassment, the contact person gives advice on how to bring the topic up and how to handle the situation. You can meet the harassment contact person in person and I can also come and support you with meetings with the authorities, if needed. The harassment contact person may also guide you to other services if you want to and need to. 
You can contact the student union harassment contact person by email: hairintayhdyshlo@vyy.fi
How to act if I notice harassment happening?
Notify the bully (or someone else) about their inappropriate behavior and ask them to stop. Tell him/her that their behavior is not acceptable and that they should stop. Remember that the case might be that the person harassing does not realize that they are behaving inappropriately themselves so it is important to bring the topic up, so that the issue can be handled peacefully and calmly.
If the inappropriate behavior continues, book down everything that has happened and when and who has been present and what has been said. If the bullying happens through Whatsapp or other apps, keep the messages with you as this might help in solving the issue later.  
If there is inappropriate behavior happening during class, please contact the course teacher or other staff member of the university.  
If the harasser is a member of university staff, contact their supervisor, your faculty dean or vice-dean, or vice-directors of study and education services of the university. 
If you notice harassment during student events, or in social media, depending on the situation you may contact the student organization arranging the event or the harassment contact person of VYY. 
You may also find help from FSHS (Finnish student health service)
Help can be requested from those who you feel most comfortable with!