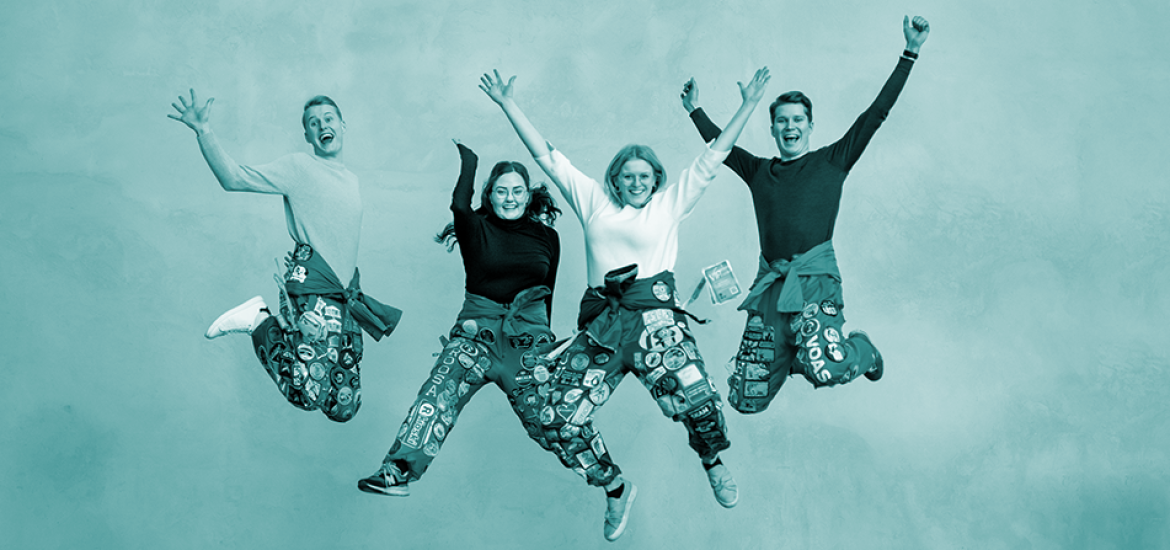 10.06.2021
World's happiest students on their way around the world
---
At the end of May, we published the 'World's happiest students' campaign, which will continue till the end of the year. The campaign was started in May with the event 'Together around the world'. This all was created together with ÅAS and all the following student communities participated: Student union of Vaasa University of Applied Sciences (VAMOK), Studentföreningen vid Svenska Handelshögskolan i Vasa r.f. (SSHV), Studerandekåren Novium, Opiskelijan Vaasa - Vasa Studerande (OVVS) and the Law students association of Helsinki University, Justus ry. Vaasa city also supports the campaign.
During May we pursued a common journey around the world and encouraged local businesses to donate to Nyyti ry who support students' mental health and ability to study nationally. But how far did we travel and what kind of a sum did we amass as donations? What was left from this unique co-operation between student communities?
We were reaching for a trip around the world so 40 000 traveled kilometers, of which we ended up accomplishing 12 200 kilometers. We can be satisfied with the result, every kilometer traveled has contributed to the well-being of the students. The donation made to Nyyti ry eventually amounted to 4,100 €. Thank you VOAS, Wapice, Logset, VASEK and the city of Vaasa. We also wanted to spark a debate on the situation of student well-being. The event garnered media attention in both local and national media, and our message was even covered in Åland.
Best of all, the trip was attended by students from Vaasa across organizational and language boundaries. All six student communities in Vaasa came closer together towards a common goal. I believe that the now strengthened basis for cooperation will continue to be important in the future. Different studies or a language barrier are not an obstacle to cooperation but an opportunity for something new. For us, the student life in Vaasa does not only appear as red overalls and I hope that more and more people could see the same in the future.
Even though we achieved concrete things during a well-done event, it is certainly just as important that we made new contacts with students from other universities during the event. When the campaign was being made, the only annoyance was that such people were met only now and not earlier. We want to change this in the future so that everyone has the opportunity to get to know students in Vaasa more widely and make the most of their studies here.
Together around the world -event was just the beginning, the journey towards the happiest students in the world will continue in the fall!