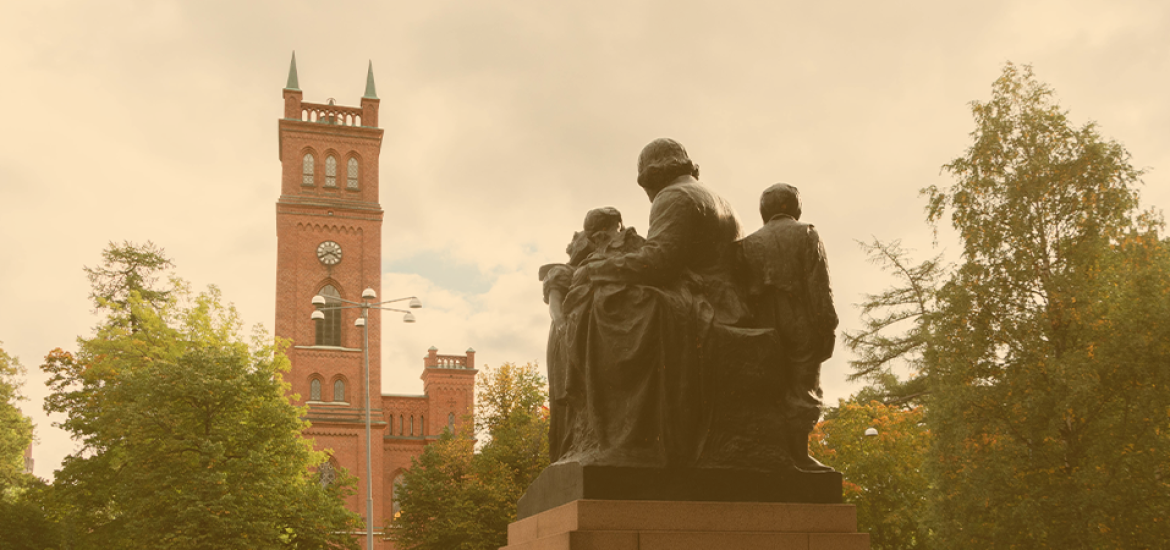 16.09.2021
Get to know your new home town - what to see in Vaasa?
---
Hey student, get to know your new hometown!
Wonderful that you have found your way to Vaasa! There are many things to experience in Vaasa. Here we will present how you can experience and live authentic Vaasa experiences.
Öjen Hiking Trail
The Öjen Hiking Trail is located about four kilometers from the center of Vaasa. The hiking trail is therefore easily accessible, for example by bike. In Öjen you can also hike by campfires, enjoy the tranquility and watch birds as well as pick berries and mushrooms.
Alma Adult Education Institute
Alma Adult Education Institute offers affordable courses in performing arts, history, cuisine, languages ​​, and much more. The courses are varied and allow you to try new hobbies and getting to know new people. Students receive an additional -10% discount on course fees. Courses start all year round and registrations are open if space is available.
Kuntsi Museum of Modern Art
A short walk from Vaasa Market Square, in a great location by the sea in the Inner Harbor, is the Kunts Museum of Modern Art. Exhibitions of modern art can be video art, works, sculptures, performances, or something completely surprising. After your visit to Kuntsi, you can take a picture with the Vaasa letters!
RITZ - Vaasa's Culture Venue
The Ritz is a nostalgic cinema from the 1950s right in the center of Vaasa. At the Ritz, you will find concerts, movies, theater performances, lectures, open seminars, and even Open Stage Night events. Check out the event calendar here: Ritz event calendar. 
Hietalahti frisbee golf
Frisbee golf is right next to the city center. Frisbee golf is an easy and free way to work out. Take the disks with you and go throw!
Vaasa swimming hall and gym
The Vaasa swimming hall is on the edge of the city center, close to the Vaasa Hospital. In the swimming hall, you will find a gym, a sauna department, a café, and a possibility for hydrobic. Students are allowed to swim and visit the gym at a discounted rate.
Follow the Vaasa events calendar! You can find all the events in Vaasa there!