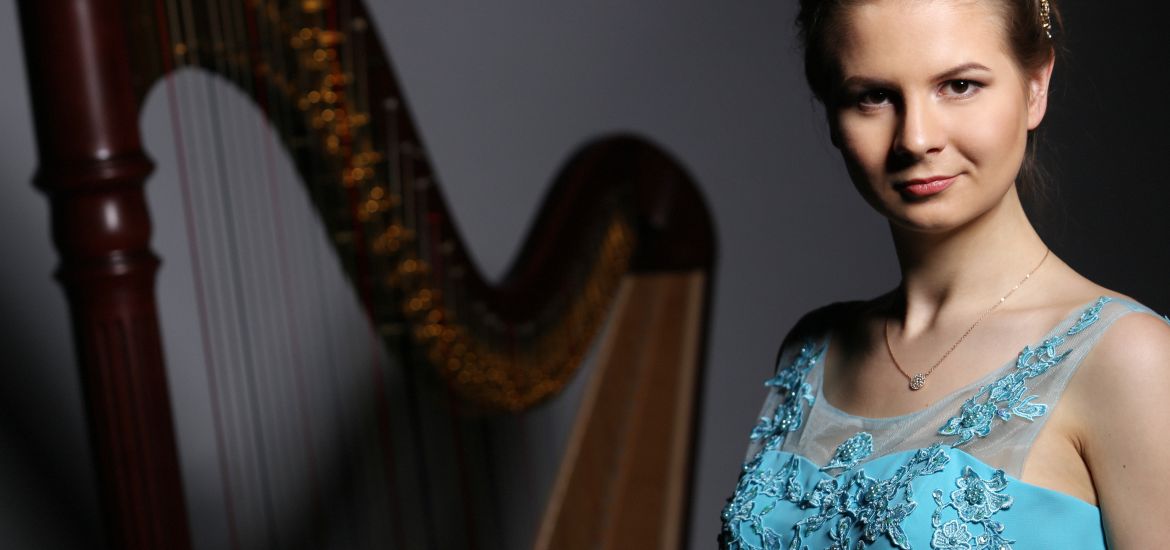 06.03.2019
Thu March 14th tickets with studentcard 5€
---
Thu 14.3. at 7 P.M. Vaasa City Hall
cond. Sergei Tararin
sol. Valeria Voshchennikova, harp
Tickets with valid studentcard: 5€ at the door or in advance from Studio Ticket (Rewell Center 2nd floor).

Franz Schubert: Symphony No. 3 in D Major
François-Adrien Boieldieu: Harp Concerto in C Major
Claude Debussy: Danse sacrée et danse profane
Deborah Henson-Conant: Concerto for Harp and Orchestra "Baroque Flamenco"

The world-renowned Bolshoi Theatres soloharpist Valeria Voshchennikova dazzles as the soloist in the most beautiful harp works. Schubert's third symphony and the American Deborah Henson-Conants rhythmical mini concerto "Baroque Flamenco" act as a counterbalance to the lyrical French program. The chief conductor of Moscow City Symphony Orchestra, Sergei Tararin conducts the concert.