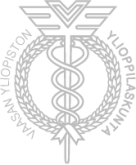 Student organization activities
A large number of various organizations, associations, societies and clubs operate within the University community as well as within the Student Union. Their activities are open to all members of the Student Union. VYY supports student organizations by providing grants, advice and other benefits.
All questions related to student organizations or to services and training related to them should be addressed to the board member responsible of organizations jarjestot@vyy.fi.