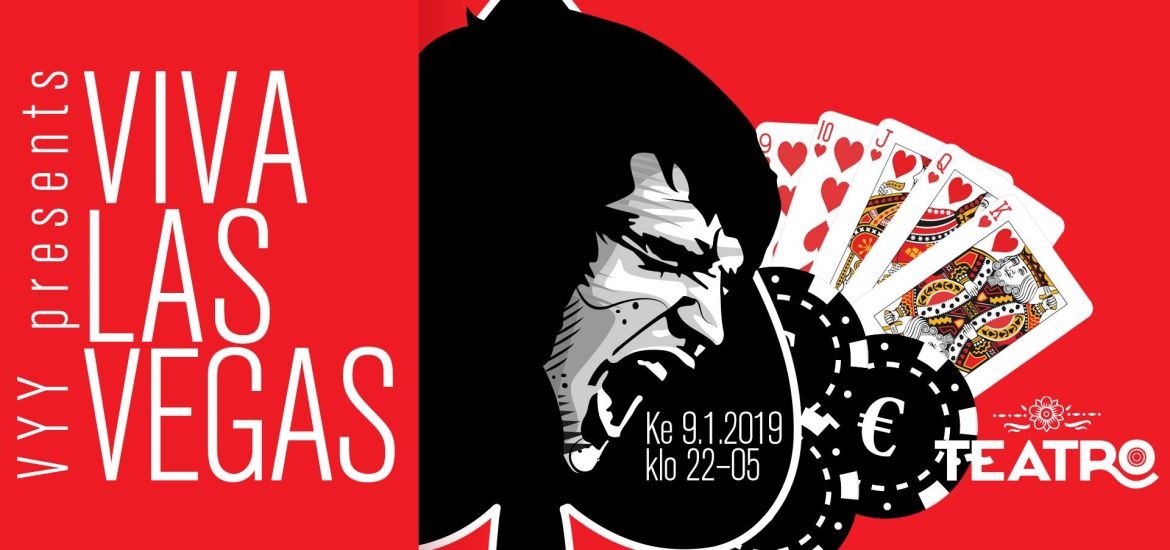 07.01.2019
Party season opening wed Jan 9th
VYY Presents - Viva Las Vegas
---
This year's party season will start in the heat of the Nevada deserts when the Casinos of Las Vegas come to Teatro. VYY's (Student Union of University of Vaasa) Party Season opening will be held Wednesday January 9th from 10pm onwards.
Pre-tickets for this party will be sold on Tuesday the 8th and on Wednesday the 9th in Mathilda's lobby. The fastest guests will get overall badges, so make sure you will be on time in Teatro to play your chips!
WHAT: Party Season Opening 2019: VYY presents VIVA LAS VEGAS
WHERE: Teatro
WHEN: On Wednesday January 9th from 10pm onwards!
DRESSCODE: Casino
TICKETS: 4€ in advance / 5€ from entrance
TICKET PRE-SALE: 8.1. and 9.1. in front of Mathilda from 11:30am to 13pm
Welcome to party with us!