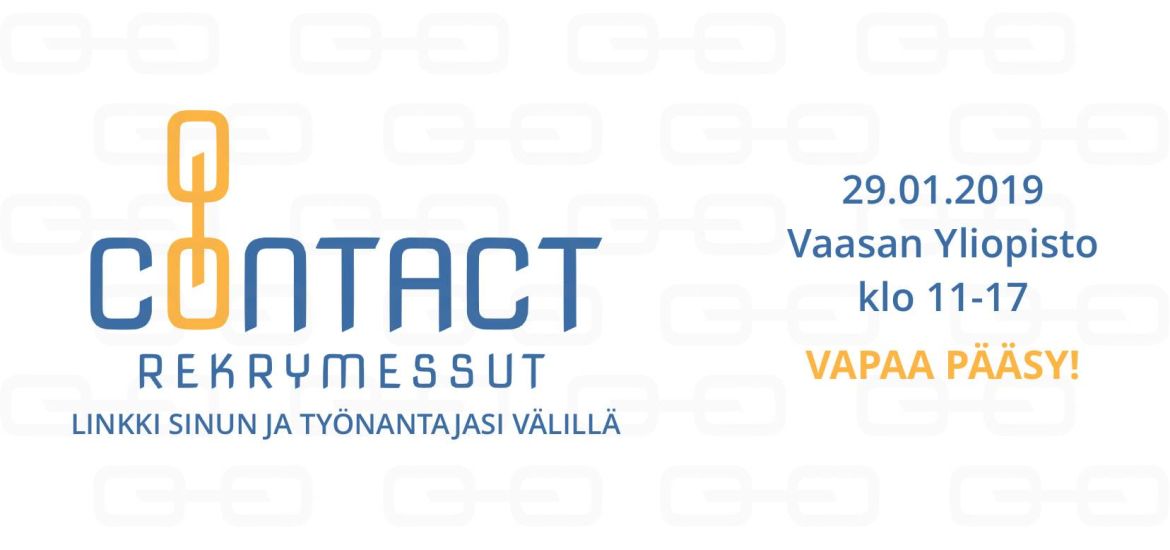 15.01.2019
Contact recruitment fair on Tue Jan 29th
Get a job!
---
Are you still looking for summer job?
Contact Rekrymessut recruiting event returns the 29th of January to the Campus of Vaasa University. Companies are introducing themselves from both local and national level to all students of University of Vaasa.
This year the theme of the event is "Get a job" and the end goal is for as many students as possible to find employment in the labor market.