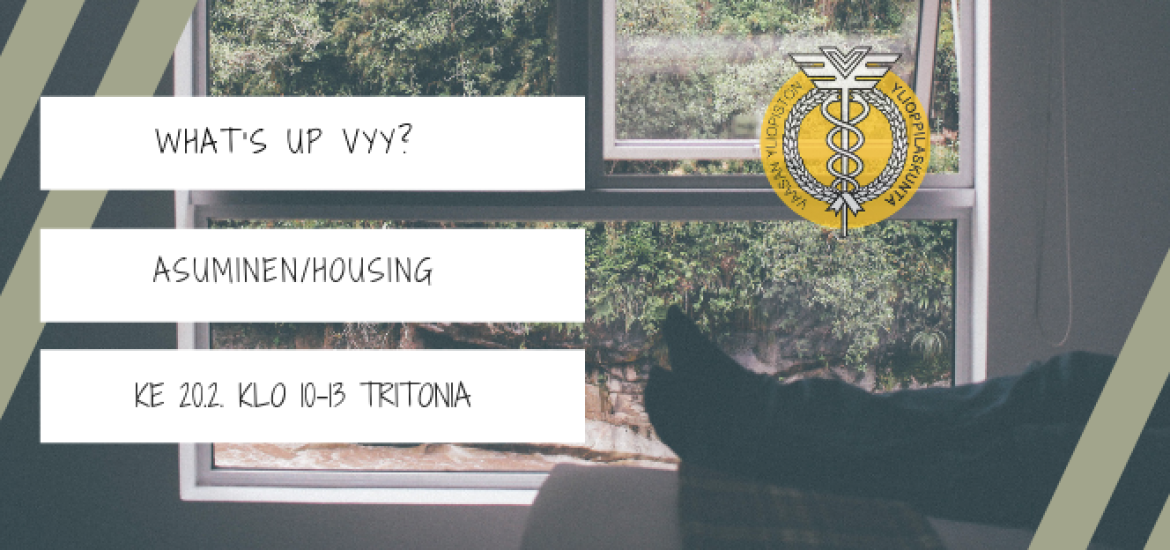 18.02.2019
What's up VYY
Share your thoughts on housing on Wed Feb 20th
---
Do you want more studios or do you prefer shared apartments? What kind of housing should there be in Vaasa in the future? Would you like to recycle better but you don't have the chance? Come and give sticks, roses and future wishes concerning housing in Vaasa.
Next Wednesday the Student Union organizes the familiar What's up VYY? event in the Tritonia Lobby where you can take a cup of coffee and share your thoughts on housing and meet VOAS personnel!
What's Up, VYY? is a low threshold forum founded by the Student Union's Supervision of Interests sector. All VYY members are welcome to the events to share their thoughts and opinions and help us improve our Student Union.