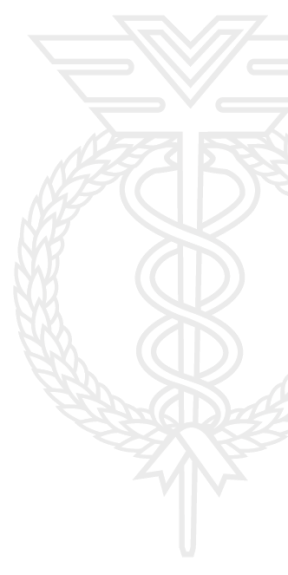 The week of well-being is a yearly event for students and staff at the university, hosted by the University of Vaasa together with The Student Union of the University of Vaasa in collaboration with university key partners. The focus of the event is always on well-being with varying themes. All events are free of charge and open to all students as well as staff at the University of Vaasa. The week of well-being has been arranged at the University since 2011.
This year the Week of Well-Being will be held 7.-11.11.2022. 
Week of well-being schedule
Week of Well-being schedule
This year the Week of Well-Being is held on week 45 (7.-11.11.2022). See this year's probram below! Links for signing up for events will be published on week 43.
Monday 7.11.  
Breakfast

The staff breakfast is organized from 8.30 to 10.00 in Alma 

Sign up for the staff breakfast through Messi

The students' breakfast is organized from 9.00 to 11.00 in Erkki 
13-14: Lecture on sleep: "Nuku hyvin, palaudu paremmin - unen merkitys mielen hyvinvoinnille   
14-15: First aid training (in Finnish) 

The training is organized online.
15:30-16:15: Kipinä Breakdance 

The breakdance class takes place at Domus Bothnica.
Remember indoor exercise gear
The class is free and does not require separate registration. 
16.30-17.00: Relaxation moment 

Relaxation moment is organized at Domus Bothnica.
Remember indoor exercise gear
Relaxation moment is free and does not require separate registration. 
17-19 Hang out with Tutti ry
Tuesday 8.11. 
11-14: Mini Fair 

The mini-fair takes place in Mathilda hall 
17 ->: Board game night 

A board game night will be held in Amarillo 
The event is organized by Hallinnoijat ry and SYY Wasa ry
Wednesday 9.11. 
11-14: Mini Fair 

UVA-ahistus event will also be held at the fair  
The mini-fair takes place in Mathilda's hall 
18 ->: Making jewelry 

Event is organized by Warrantti ry 
Thursday 10.11. 
14:00 -14:45 Physiotherapist's walk 

The walk starts at the Marble gates of Tervahovi 
You do not need to register for the walk in advance 
14.15-14.45 Break pro – kick-off 
20-21 CoMedia cokeilee aerial yoga 
Friday 11.11. 
13.00-13.40 End Relaxion of Week of Well-being 
The whole week 
Try Wasa Sports Club's gym and group exercise classes for free. 

Sign up for classes by writing your name on the name list at the reception! 

Try out the university sports services! All shifts are available for free during the week of well-being without a sports sticker. 
Take advantage of the free break exercise program called Break Pro. You can download it to your phone or computer using the instructions on the University Sports Services' website. 
Salad lunch at Erkki all week long. Restaurant Erkki is open Mon–Fri between 11 and 13. Salad lunch with student card is 2,19 €, 4,81 € for staff and 7,08 € for visitors.

Salad for lunch: green salad, pasta salad + protein or rice salad + protein.
Proteins: Ham, chicken, feta cheese, cottage cheese, beans, lentils
Bread also available. Water, milk or juice for drink options.
The Week of Well-being raffle
You can collect a week of well-being pass at the events held during the week or from VYY's service office. Collect at least two stamps from the week's events (two stamps from different days) and return the pass to the VYY service office, the Week of Well-being mini-fair info desk or the Tervahovi info desk. If you return the pass to VYY's service office, return it by 15.11.2022 to enter the raffle.
Raffle will take place after 15.11.2022 and the winner will be contacted via email.