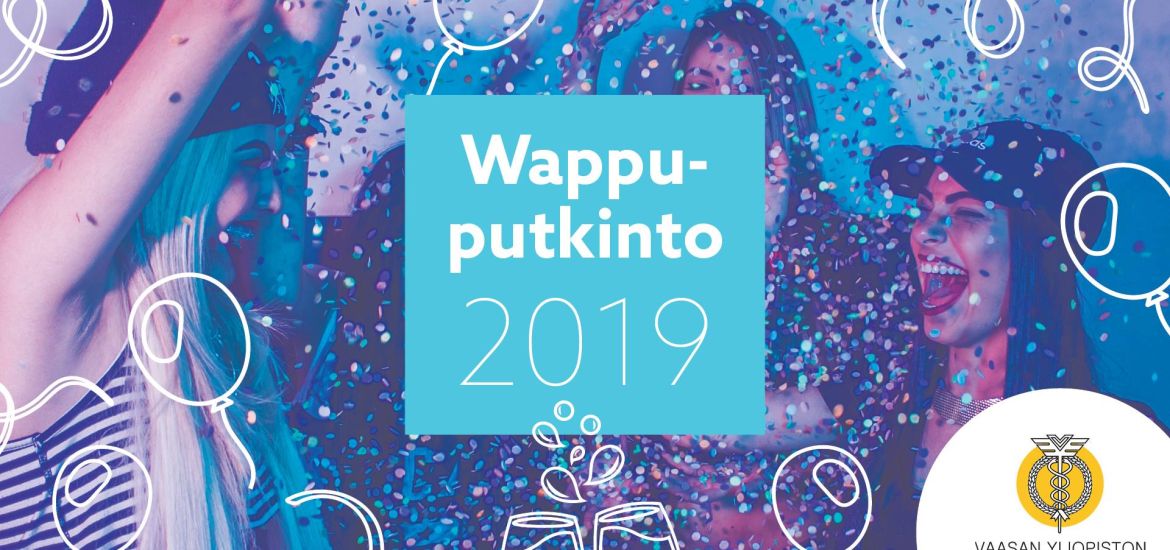 23.04.2019
VYY's Wappu Crawl
Are you ready for vappu?
---
The Student Union's Traditional Wappu Crawl is here again! This year the legendary Wappu Crawl takes place from 17th of April to 1st May and lasts the whole 15 days! Get your overalls ready and prepare for the most epic wappu traditions you will ever see!

Collect eight (8) stamps to gain the wanted and unique Wappuputkinto 2019 overall badge. The Wappu Pass can be collected from Student Union Service Office beforehand and the stamps can be collected during each event of Wappu Crawl. Return the filled Wappu Pass to Wappu Sillis Brunch or to Domus Bothnica after wappu and collect your overall badge before summer holidays. One of the events have to be VYY's Wappuparty at Rewell Center.

The Wappu Crawl begins on Wednesday 17th of April and the Grande Finale will be the Traditional Wappu Party on Tuesday 30th of April. You can also handle your hangover by participating to Wappu Sillis Brunch on 1st of May.

VYY doesn't allow harassment, bullying or discrimination at our events.
You can find more information in Facebook event