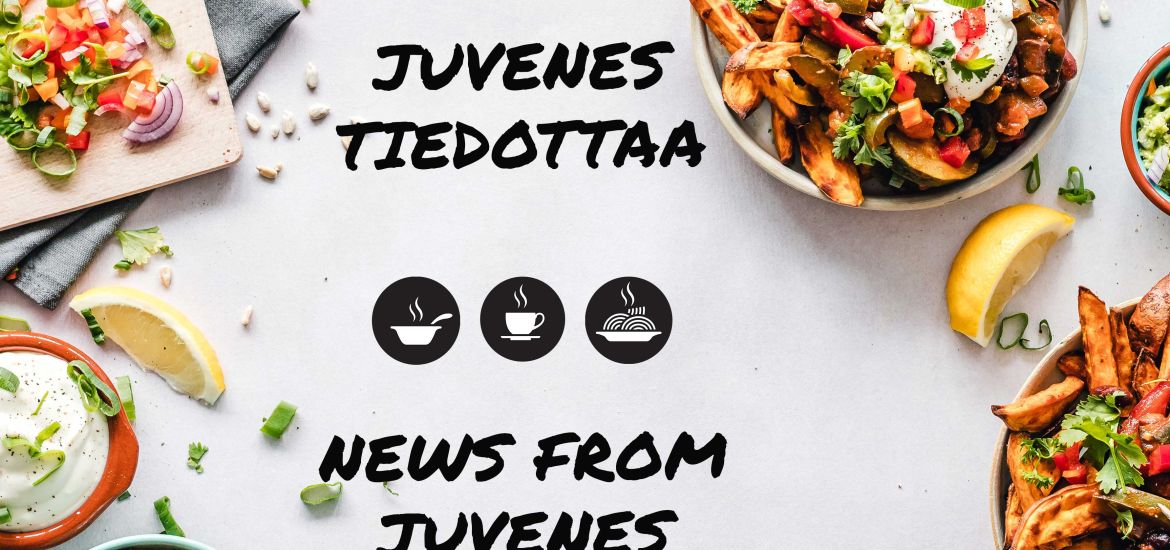 26.08.2019
News from Juvenes
Welcome back to campus
---
Great to start a new fall semester again! Here's a few things concerning Juvenes restaurants and cafés.
It will get busy and we hope you will remember to get your student cards and means of payment ready while you're waiting in line for lunch. This will make our day easier and make the lines move faster.
At Mathilda instead of "Street Food", you find a new concept called REHTI. Rehti is based on traditional dishes and here you will find familiar options made from quality ingredients.
At Erkki a "burger of the day" will be served daily from restaurant Erkki's grill starting on September 2nd 2019. So if you're hungry for a burger, head over to Erkki!
A new concept starts in Café Alere on September 2nd 2019. "My Salad" is a salad buffet from where you can build your own tasty lunch salad. A scale will measure the price and with your student card you are entitled to the meal subsidy. The salads are also easy to take with you in bio degradable boxes.
From the cafés you can buy a KEEP CUP thermo mug with a pawn. We are joining the fight against disposable tableware and we hope that as many as possible would use either porslin cups or the KEEP CUP mugs.
The coffee coupons are sold at the cafés and you can use them to get past the lines. So make the lines faster and ask for a bunch of coupons!