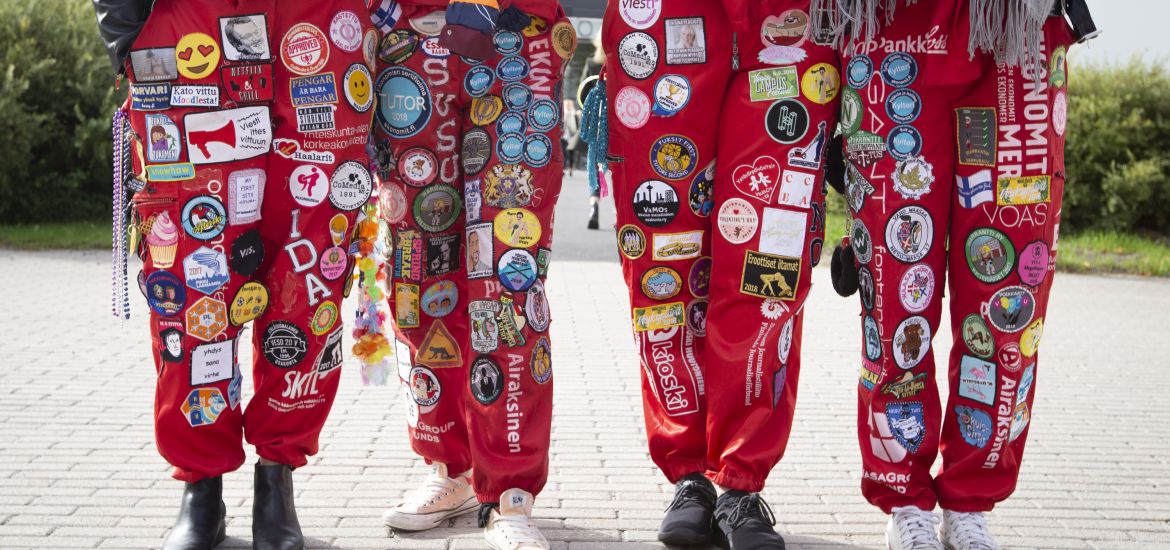 20.04.2021
VYY's wappu guidelines for members
---
For many students, Wappu is the highlight of the year. Although the current Covid-19 situation does not allow the celebrations of traditional wappu, we want our members to be able to enjoy wappu and the VYY community with remote connections. Therefore, the RemoteWappu launched last year gets a sequel! However, we need the input of every student of Vaasa to be responsible so that we all can have a fun and safe wappu.
The Student Union of the University of Vaasa also has official corona guidelines. In addition to general guidelines and recommendations, the corona guidelines define the traffic light model we use and what it means in practice. Remember, we are still living in a time of red traffic light.
The organizations operating within VYY have taken into account both the instructions and restrictions of the authorities and VYY's recommendations in organizing events. It is possible to participate in all RemoteWappu events safely and responsibly.
During Wappu, a program is organized in which it is possible to participate either alone or in small groups. If you are participating in RemoteWappu events with a group of friends, it is of paramount importance that group meetings and gatherings take into account the prevailing pandemic situation and the restrictions imposed by the authorities. VYY recommends staying in the same small group throughout Wappu. In this case, any chains of infection remain short, controlled, and traceable.
If you suspect you have a covid-19 infection, please contact your local health care provider and follow their instructions.
Remember to follow the instructions of the authorities and act responsibly, so in the future, we will be able to meet each other again without restrictions.
Happy and safe Wappu to all VYY members!
More information
The Student Union of the University of Vaasa's executive board's member responsible for culture and events, Aada Mäkelä (aada.makela@vyy.fi) or the chair of the executive board, Elmo Nikula (elmo.nikula@vyy.fi).